Replacing All of the Teeth
Dental implants are an excellent alternative to replacing all of your upper and/or lower teeth. Dr. Lotowski uses dental implants to successfully restore your smile and ability to chew for patients who are missing all of their teeth.
The "All-On-Four" method is intended to permanantly replace all the teeth on a single arch.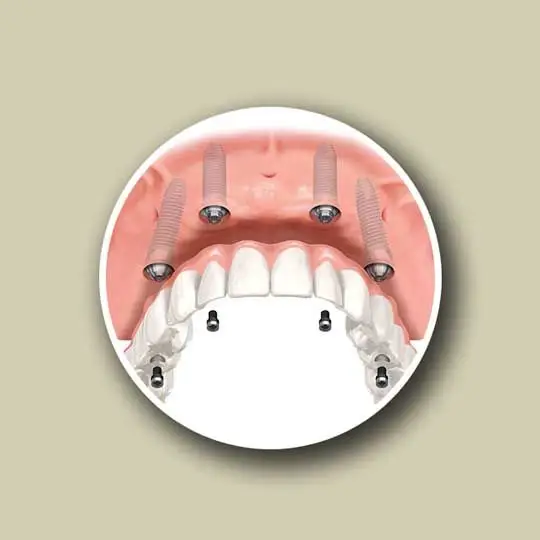 Advantages of Implant Teeth Versus Dentures
Eliminate discomfort associated with dentures
Restore up to 95% of biting and chewing capacity
Do not cover the roof of the mouth, so food and beverages can be enjoyed
Are more secure than dentures
Reduce embarrassment associate with unnatural-looking dentures
Look, feel and function just like natural teeth
Restore self-esteem and confidence to smile, speak and eat in public
For more information
Read more about replacing all of your teeth using dental implants , call Wisconsin Dental Solutions at 608-834-6321 or use the online contact form to request an initial consultation.